Still haven't gotten back on my bike yet. Luckily, it looks like it's in decent shape and rideable. Total damage to the body is eight bruises on the legs, two of which are larger than the size of a softball. Then again, at least this didn't happen:
http://www.contracostatimes.com/news/ci_21824876/el-sobrante-wild-turkeys-cause-bicycle-crash-seriously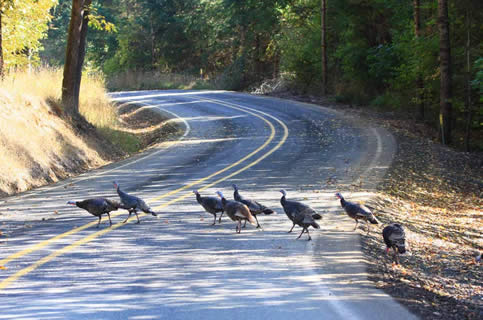 Now, who's ready for Thanksgiving?